MoMo
Appa was adopted last year at Jenkintown PetSmart, and we shared his story as a Happy Ending. Several months later, one of his humans was at our Cat-a-Palooza event at Jenkintown and met MoMo. The boys became best friends, and their adopters couldn't be happier!
"We now have two perfect babies from Forgotten Cats! We adopted MoMo (the dark tabby with the white socks) in August. I went to Cat-a-Palooza and while walking by his cage, he reached his paw through and touched my leg. It was love at first touch! He is the perfect addition. We had a baby gate and separate everything ready in the beginning when the cats started rubbing their faces against each other through the gate, so we took it away within the first 5 minutes and they were instant friends.
I am so happy we adopted this ball of love. He loves to cuddle, he sleeps on me, next to me, or under me. He and our other cat (Appa) run, play, kiss, and sleep with each other. MoMo is always happy to see us and eagerly greets any person who comes in.
He loves to be petted and makes sure that everyone knows it! Life wouldn't be complete without these two beautiful babies. Thank you, Forgotten Cats!" Congratulations to MoMo and to Appa, his brother from another mother!
(Side note: there is another cat named Momo who we have featured recently. That Momo, an orange tabby with special needs, is still looking for a forever home. Please share to help him find a home as happy as this MoMo has! https://www.petfinder.com/petdetail/36942819)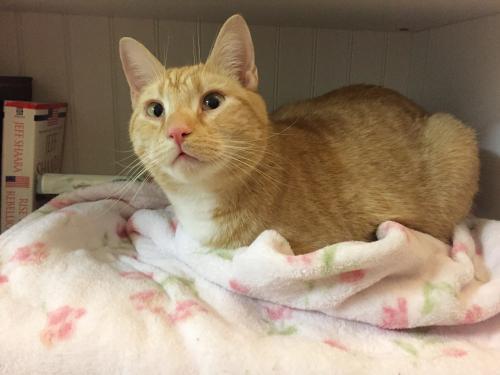 Next Happy
Previous Happy
Happy Index